On the tenth of March I had a very nice day with my best friend, Mallory Jan.
On a tip from her brother-in-law we drove up Provo Canyon to try and hike the Stewart Falls Trail. That did not work out. There was too much snow. It was packed hard on the ground and Mallory's car kept slipping. So we cut our losses and backtracked to Vivian park to hike up where she camped with her family one time two summers ago.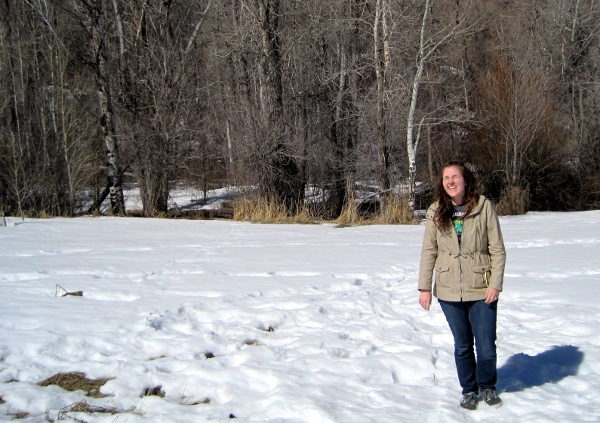 We tried to hike to a beaver dam but it was also pretty snowy and icy so we stopped part of the way up and found some logs in the sun to have a nice sit. I put my arm around Mallory and told her nice things. Just some of the things that I love about her. I told her how much I love her cute face, and her freckles, what a great nurse she is, how much I love talking to her, all the funny and crazy things that she does, how great her body is, how nice she is to me and how just generally how much I love her. She let me give her a few kisses. FLATTERY SUCCESSFUL!
I asked her if she wanted to see what I had made her. I had been hinting to her all week that I was making something but I wouldn't tell her what. I sat on a log facing her and pulled out the paper mache heart I made her. I was sneaky about bringing it along so she didn't even think I could have anything! Earlier she asked me why I was bringing my backpack and I told her to carry my water and granola bars. I didn't tell her that these were merely ULTERIOR motives. I warned her against laughing when I pulled it out because she is a nurse that knows what hearts look like and although I made the best heart a computer scientist could make it wasn't 100% accurate. She looked at it in my hands and seemed pretty impressed. She told me it was good!
I asked her if I could ask her a question.
She said sure, and I got a little nervous. Mallory later told me I had a sheepish look on my face. I opened the heart, showed her the ring hidden inside, and asked, "Will you marry me?"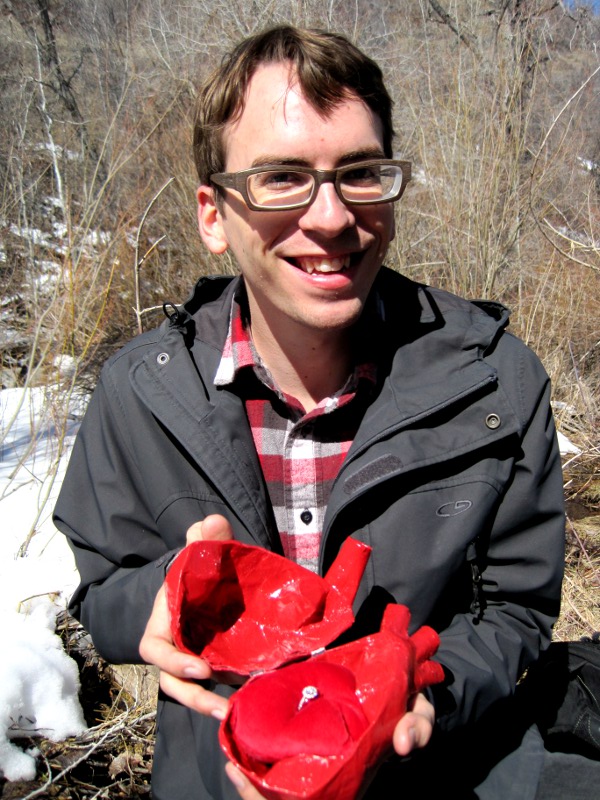 She was completely surprised and didn't know what to say but finally she said yes! I slipped the ring on her finger while she kept asking if it was for real for real or if she was gonna wake up.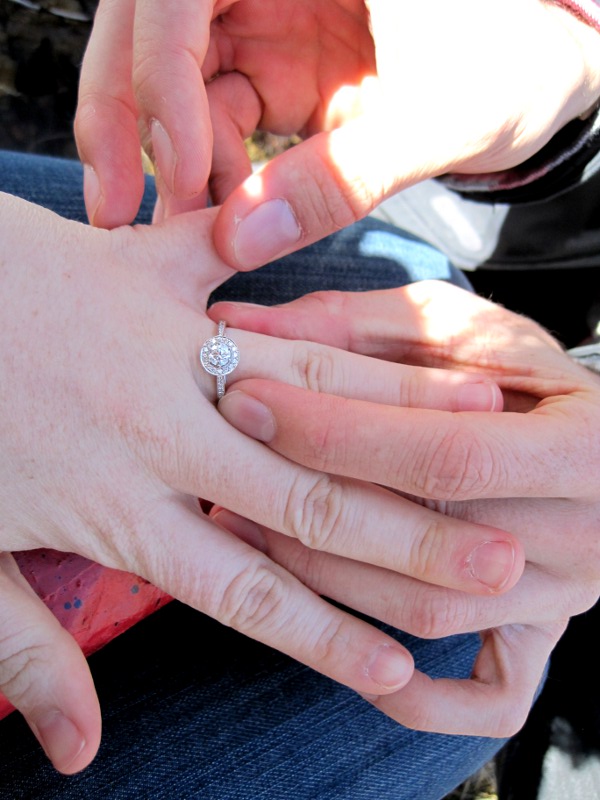 I promised it was real and we kissed and I told her all the great things I couldn't tell her this week because they were all about the ring or the heart. It was so hard keeping it a secret but totes worth it because surprising Mallory was the best!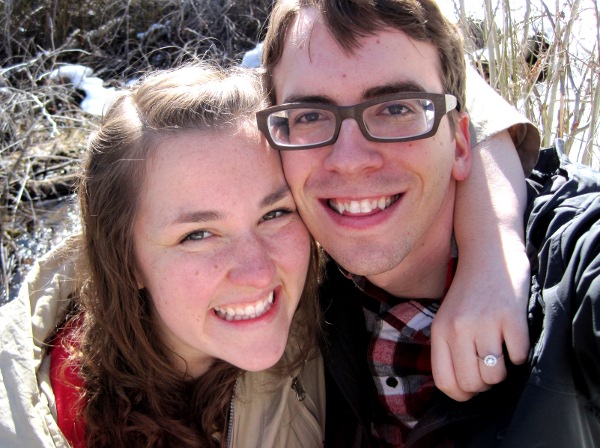 I am so excited to spend the rest of forever with my best friend!