I made my bed about a month ago! It wasn't as hard as I thought it would be and I feel like I learned while I was doing it. In a few years when I do it again I am sure I'll be way better. CHECK IT OUT!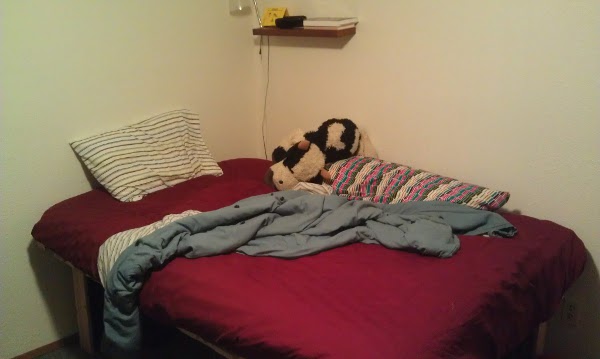 Here is how I made my bed.
I bought some lumber from a place a bit of a drive from my house and then sort of tied it to the roof of my car and then drove very slowly and carefully home. Four of the boards were fourteen feet long and my great fear was that I would have to stop suddenly and javelin them through the car in front of me. I didn't take a picture of the lumber on my car but here it is after I'd cut some of it down to size.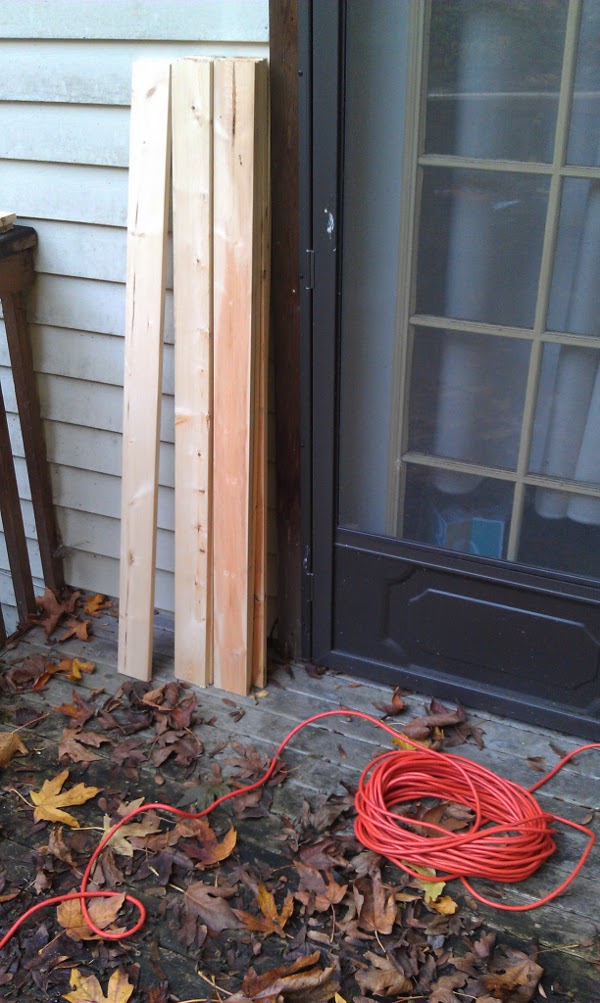 And here I am with my cutting implement: the mighty jig saw. Mallory's dad offered to let me borrow a saw and sander but I had already purchased this saw and there wasn't really a good way for us to meet up. No big deal. The jig saw worked perfectly!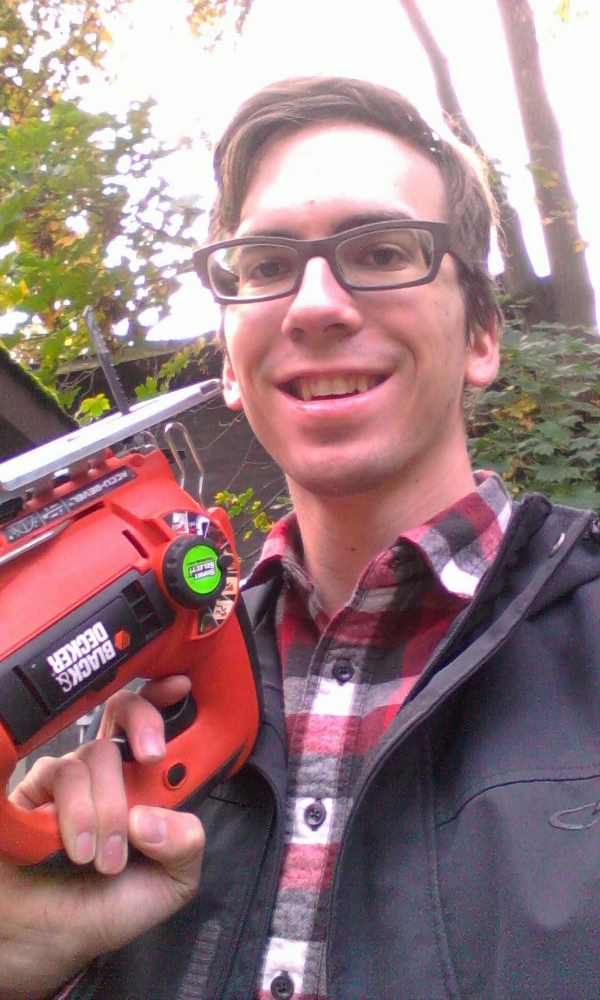 Once I had everything cut I took the various pieces into my bedroom and put them together on the floor using my drill and a bunch of screws while I watched "Moulin Rouge" on my computer. I learned that it is best to pre-drill holes, that stripping screws is really obnoxious and easy to do, and that love conquers all.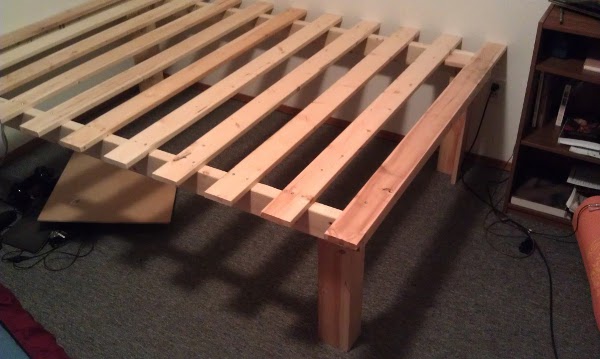 The legs were hard but I learned quickly and put the worst one (the first one) in the corner so it isn't as visible. I've got good storage space underneath my bed now and it is really cool knowing that I can make the legs longer if I want. Empowering!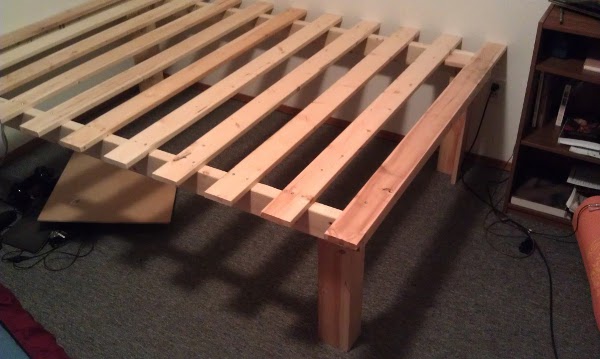 My back was pretty sore after I finished everything and my muscles just generally ached. It was a good thing that I made something I could take a nap in! I followed the instructions here if you want to make your own bed. It isn't as hard as you might think and loads of fun!