These are the rules of the Westin pool.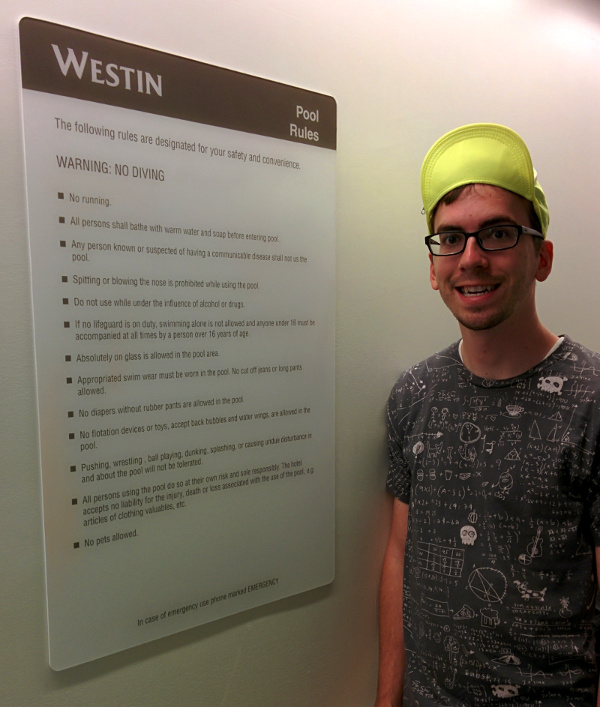 No running.
All persons shall bathe with warm water and soap before entering pool.
Any person known or suspected of having a communicable disease shall not us the pool.
Spitting or blowing the nose is prohibited while using the pool.
Do not use while under the influence of alcohol or drugs.
If no lifeguard is on duty, swimming alone is not allowed and anyone under 16 must be accompanied at all times by a person over 16 years of age.
Absolutely on glass is allowed in the pool area.
Appropriated swim wear must be worn in the pool. No cut off jeans or long pants allowed.
No diapers without rubber pants are allowed in the pool.
No flotation devices or toys, accept back bubbles and water wings, are allowed in the pool.
Pushing, wrestling , ball playing, dunking, splashing, or causing undue disturbance in and about the pool will not be tolerated.
All persons using the pool do so at their own risk and sole responsibly. The hotel accepts no liability for the injury, death or loss associated with the use of the pool, e.g. articles of clothing valuables, etc.
No pets allowed.