Apparently it can snow in places that aren't Utah?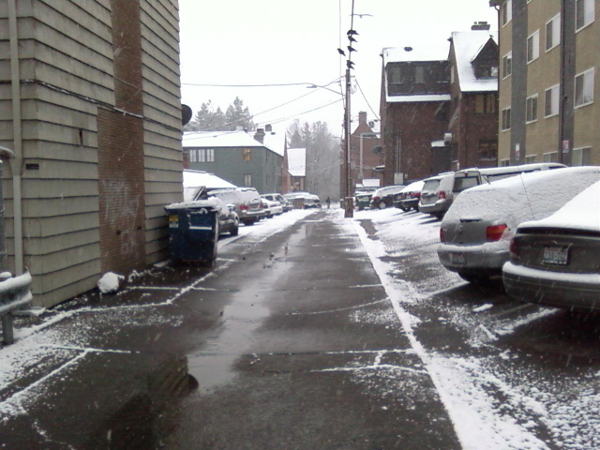 Oh George, it looks so cold up there.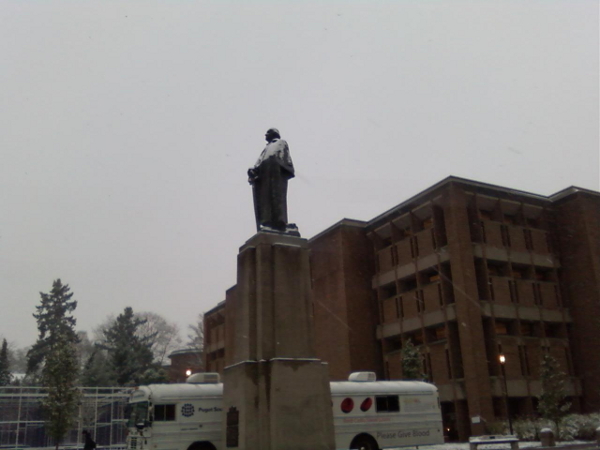 A bunch of schools let out early and the UW library closed at five.  It really wasn't that much snow, which makes me suspect that it isn't a very common occurrence.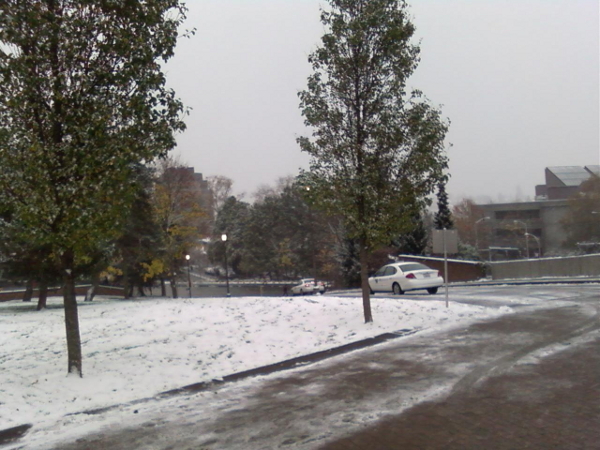 It better not be.